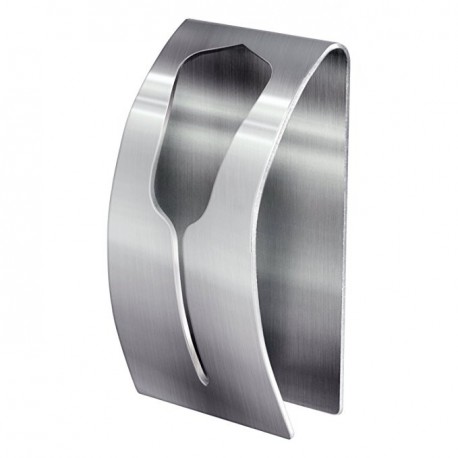 STRONG ADHESIVE HOOKS: The 3M-patented adhesive does have an ultra-strong viscosity. The smaller adhesive hook can carry weights of up to 2,5kg while the larger ones can hold up to 5kg. They are strong and firm and can surely hold your accessories in place.
STAINLESS STEEL MATERIAL: The adhesive hooks are made of waterproof 304 stainless steel which is water and oil proof. This means the adhesive hooks would last long since they are rust proof and has a lot of resistance to very high and low temperatures. The stainless steel makes the adhesive hooks strong giving it the ability to hold a wide range of accessories from towels, coats, keys and bags to umbrellas.
FLEXIBLE: The adhesive hook can hold on to different types of surfaces like wood, tile, glass, plastic, stainless steel and even metal surfaces. That's not all this hook can be used any where from your office to your home or even to your dorm.
EASY TO BE INSTALLED: With adhesive hooks you will not have to worry about damaging your wall. When installing you will not need any drill into to the wall or need any tool. First of all the wall needs to be cleaned thoroughly, after which the hook can be mounted. Please wait approx. 1 hour, before putting any weight on the hook.
REMOVED: The hooks can be simply removed using a hair drier to heat the self adhesive, this is better because you will not have to damage your wall in any way.