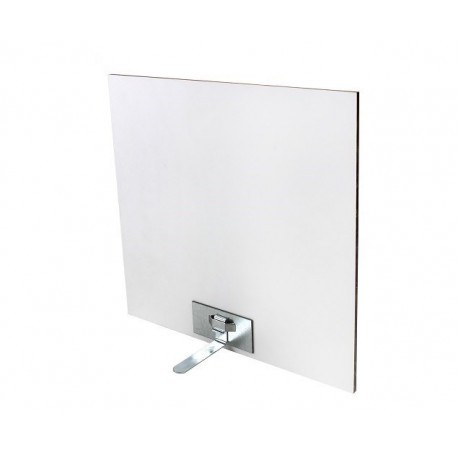 GeckoTeq Flat panel stand & Multihook

Designed to make small and medium sized flat graphic panels of Aluminium, Acrylic, Di-Bond, Glass, Steel and similar stand on a surface.

The Panel Stand simply clips into the special steel self-adhesive base plate stuck onto the back of the panel. The stand is easily bent to fine adjust the standing angle.

The Panel Stand is 75mm long is sold individually and comes with the 40 x 80mm GeckoTeq Multihook included.