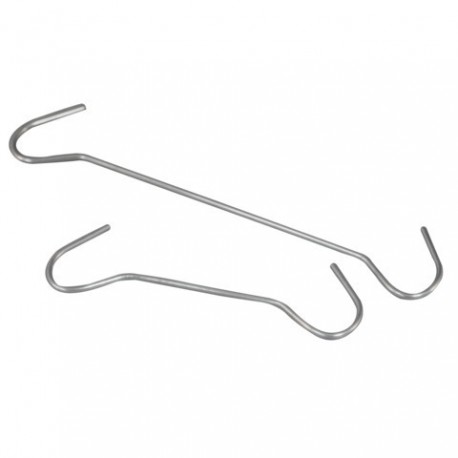 Bright galvanised 2mm thick wire double ended hooks for suspending and connecting signs.

These Double-Ended hooks (also known as sky hooks) are supplied in various fixed lengths.

● perfect for in-store marketing purposes.
● fast and efficient , no measuring necessary.
● prevents advertisements hanging at an angle.
● each hook has a weight carrying capacity of 3kg
● suitable to be used icw various types hooks designed for suspended ceilings.
● available in various lengths with a hook on both sides and made from 2mm steel.
● minimum quantity of 25 pieces per size.