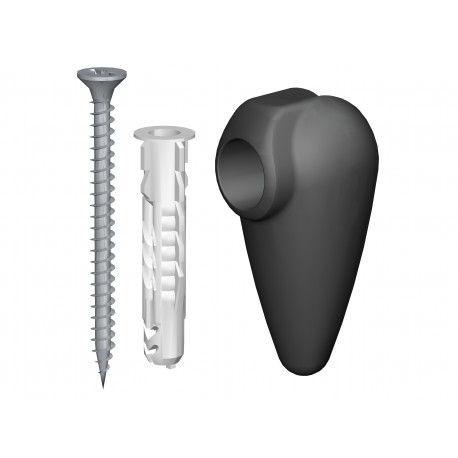 Uni HnagerFor signage or posters to be suspended from the ceiling, the Uni Hanger (possibly in combination with the Panel Grips) offers a perfect solution. The Uni Hanger is attached to the ceiling or wall with a plug and screw and is designed to fit any Artiteq Twister suspension wire. Suspension threads of 1 and 2 mm, of perlon and steel wire can be used. The optional Panel Grips are easily attached to the suspension wire and offer the possibility of presenting panels with a thickness of 1-4 mm.

This Artiteq Uni Hanger has a weight carrying capacity and is sold per piece and includes screw and universal wall plug, but comes without a perlon or steel wire. Choose this also on this page.

This ceiling cam can be used in combination with the universal material clamp or one of the self braking hooks - see images.