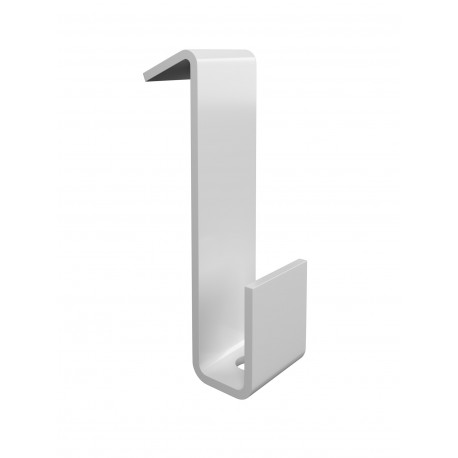 Room divider wall hooks

Partition wall hooks offer a solution when hanging objects on, for example, wall panels, partitions, doors and cornices. They can easily be combined with perlon wires with a hexagonal glider or a perlon / steel wire with a loop plus of course a self-locking or screw hook.
This way you can create a complete suspension system in no time, but without the aluminum rail.
This unique wall hook provides a simple and user-friendly attachment.
Create a complete hanging system in no time!
Bring more atmosphere and cosiness into your company with wall decorations.
Drilling in the wall is no longer necessary, you simply click the hook on the wall.
No rail required! Top quality hook for a long-lasting and secure attachment.
TIP: You will often find the brand of the wall in the door or window frame.
Also known under product number Art Fix 103.735