-50%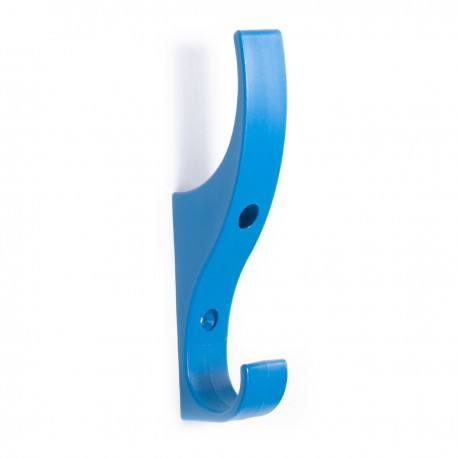 This is de Toughook Large - 88 x 136 x 36 mm

The Original Unbreakable Plastic Coat Hooks
Toughooks are unbreakable plastic coat hooks. They are an affordable, attractive way to make your cloakroom, changing room or work place safer. Use Toughooks wherever you would use metal coat hooks to significantly reduce the risk of eye and shoulder injuries from protruding metal hooks.
Toughooks do three things incredibly well:
1. Reduce the risk of injuries from dangerous metal coat hooks
2. Bring colour and brighten your school, nursery or workspace
3. Remove the need to constantly replace broken hooks, by being completely unbreakable
Once brittle metal hooks get broken or deliberately vandalised they become even more dangerous, thanks to jagged and sharp edges. Toughooks are unbreakable plastic coat hooks with smooth edges that won't injure or cause damage to property.
Safer than dangerous metal coat hooks
The tall design of the Toughook is designed to replace the pointy metal hooks of yesteryear. The height and width are ideal for covering the holes left after removing metal coat hooks.
Absolutely unbreakable, guaranteed
We're pretty sure that the Toughook is the strongest coat hook you can buy. We're so confident that we offer our Toughook Lifetime Guarantee on every unbreakable hook in our range. If it breaks whilst in normal use, let us know and we'll replace it. As simple as that.