Save £1.07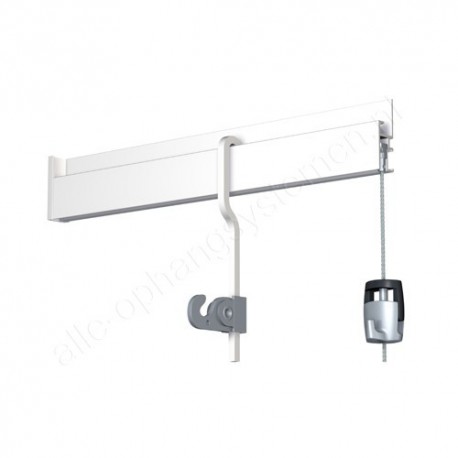 Now with free drill template! The Newly R30 Rail is meant for someone who wants the looks and properties of the Newly R20 Rail but has to carry more weight and can be used with both suspension rods and/or Twister hanging wires. You can see this rail as a combination between the Artiteq Classic Rail and Artiteq Click Rail Pro.

It is an ideal picture hanging system for galleries and exhibitions, but also suitable for a contemporary interior. Decorations can be changed very quickly from position thanks to the open J-shape, but this can also be done to the wall decorations that you hang up by means of a Twister and/or Cobra. Newly is the only one that uses these fantastic ways of hanging, all put together in one rail. An added bonus is that this rail can carry more weight than the Artiteq Classic Rail (20 kg) and STAS J-Rail (25 kg) combined! 

This rail is 200 cm long and has a weight-carrying capacity of 50 kg per meter. The Newly R30 Rail can be mounted on the wall or ceiling and is supplied without wires or hook. No mounting materials are included.

Data sheet
Colour

Delivery time

3 business days

Mounting type

Wall mounting

Carrying capacity per meter

50kg

Rail width

12mm

Rail height

35mm

Screws per meter

3

Plugs per meter

3

Clips per meter

3

Power supply

No

Rail length

200cm