-15%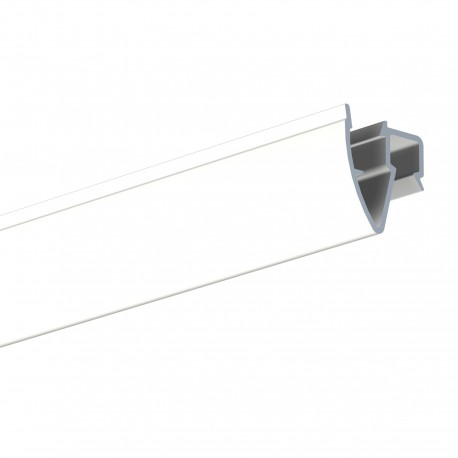 The Artiteq Up Rai: The Wall Rail for the ceiling

If it is not possible or desirable to drill in the walls in a room, the Up Rail is a perfect choice. The Up Rail is attached firmly to the ceiling with clips and the round shape of the rail fills the space between the wall and the ceiling. The rail has a white, primer design: the suspension rail can be painted in any color (for example the color of wall and / or ceiling).

By sliding or clicking the suspension wires into the rail, the walls can be arranged flexibly and without damage. Plus, due to the innovative design, there is no visible end of the perlon / steel hangers from the rails.

Very suitable for direct fixing to concrete, wooden or plaster ceilings. This rail is 200 cm long and has a bearing capacity of 20 kg per meter. The Artiteq Up Rail is only fixed to the ceiling. This article does not include standard fasteners. Select this yourself (see above).

Data sheet
Colour

White primer

Delivery time

In stock

Mounting type

(System-) Ceiling mounting

Carrying capacity per meter

20kg

Rail width

17mm

Rail height

20mm

Screws per meter

3

Plugs per meter

3

Power supply

No

Rail length

200cm