-10%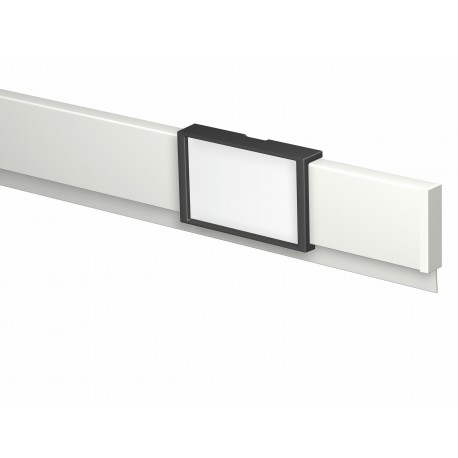 Looking for the perfect way to display drawings or posters?

The Info Rail is the ideal display system for displaying cards, posters, drawings and photos on the wall. Thanks to the Info Rail, you can create a tidy, orderly display of your documents. This system means no more damaged walls from thumbtacks, tape and so on, and changing drawings or posters is fast and easy. This hanging system has become particularly indispensable in classrooms and school corridors. The Info Rail is also an ideal system for displaying or sharing information at home and the office.

Info Rail "Me"
With the new Info Rail me we offer an extra functionality to the Info Rail.  The "Me"-clip adds an extra personal and beautifully designed element to the hanging system. The "Me"-clip can be used as a name tag or even as a personal communication tool. The "Me"-clips are always adaptable and always keep their 100% quality appearance, no matter how often the clip is used.

This Info Rail "Me" or paper grip hanging rail is, as the name suggests, an ideal way in which to share information. The rail is specially developed for the mounting of documents, which means the possibilities are endless: photos, posters, advertisements, recipes, shopping lists, drawings etc. up to 1kg.

The Info Rail "Me" is simple to mount and also to link, or be shortened, when necessary. Due to the three levels of clamping, all documents (for paper from 80 gr/m2 to cardboard of 2 mm thickness) can be firmly clamped into this Info Rail. This Artiteq Info Rail "Me" comes in white or aluminum and is attached to the wall. This rail comes complete with 2 endcaps and all the mounting materials required. Select the desired number of Me-Clips here above.

Data sheet
Delivery time

In stock

Mounting type

Wall mounting

Carrying capacity per meter

1kg

Rail width

9,7mm

Rail height

50mm

Screws per meter

3

Plugs per meter

3

Clips per meter

3

Power supply

No

Rail length

200cm