-20%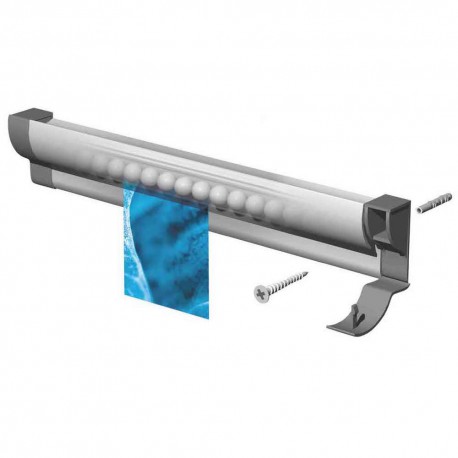 This is a discontinued product, so gone = gone

Construction drawings, posters, drawings, announcements and photos linger effortlessly in this beautifully designed marble rail, also known as paper rail or memo rail.
You clamp the paper in the rails, and the marbles' gravity in the rail ensures that the paper stays in place. Ideal for schools, daycare centers and scrum rooms, but also for the home: in the kitchen, study and nursery.
This paper rail is an aluminum rail for hanging papers. Marbles in the rail provide a handy clamping mechanism. Papers, drawings or posters can be clamped or removed with one movement. Papers can also be placed on top of the rail.

All required mounting material is included.

Characteristics:
Dimensions 21 mm deep x 48.5 mm high
Length: 50 cm
Color: alu
Material: aluminum
Wall mounting
Loads up to 4 kg.