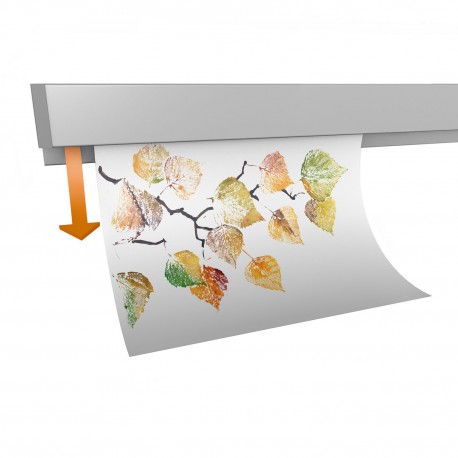 This elegant GeckoTeq Wall paper memo photo clamping rail is made from a special high-quality silver anodised aluminum especially mount for heavier paper types up to 3kg. This is the right choice as your paper object must hang safe and firm. Simple mounting using wall clips.

No more holes through thumbtacks or nails in your photos, postcards, notes, maps and laminated papers. The soft roller system protects sensitive photo surfaces. Easy to remove the paper by pulling forwards down or diagonally. Ideal for heavier paper types (max. Paper thickness 0.8 mm) and magazines, plus laminated cardboard or documents in sheet protectors.

Invisible mounting of the paper rail by means of  the wall fixing clips in the rear mounting channel. An extension of the rails is simple and quick with the rail connector. Ideal for kindergartens, schools, architects, offices, conference halls, photographers, and more at home.

All necessary mounting hardware and end caps are included.