-10%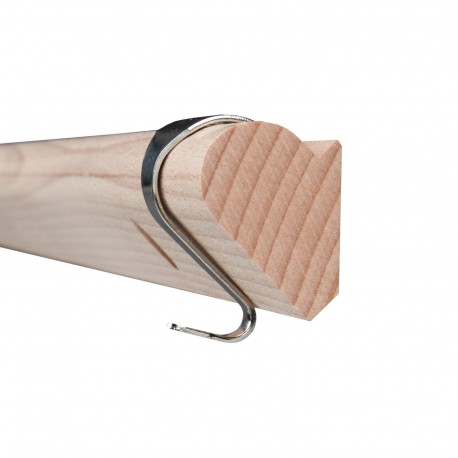 GeckoTeq Traditional Gallery Picture Hanging System in wood. This Gallery Rail "Classic" is 2 meters in length and is made of unpainted Pine wood. You attach the rail to the wall by means of 5 screws and plugs (please select these above) per rail.

You can paint or varnish this rail yourself and it has (subject to being properly installed) a weight carrying capacity of 15kg per meter. The rail will "lean forward" by approx. 24-25 mm

When placing your order for the hooks, please indicate in the comments the colour (of the hooks) you require.