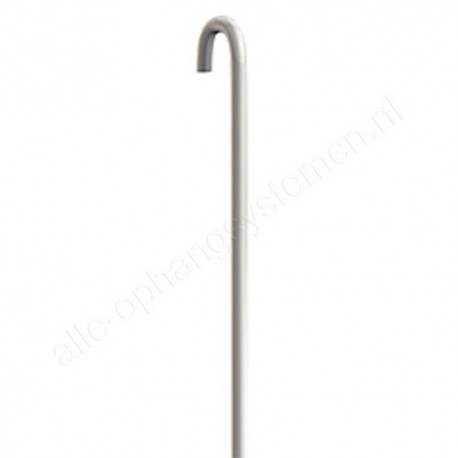 The suspension rod with U-top is suitable for the Artiteq Classic Rail. Due to the U-shape of the rod, this can be simply hung over the rail and decorations can quickly be changed. This rod is made of steel and has a special coating to protect it, thus limiting the possibility of any damage occurring.

It has a thickness of 2 mm and a weight-carrying capacity of 20 kg. Perfect in combination with the Stas Smartspring hook or any other 2mm hook in our collection.

Note : This item is to be discontinued ! Untill stocks last.




Data sheet
Colour

White steel

Delivery time

3 business days

Width

6.7mm

Height

20mm

Carrying capacity a piece

15kg

Rod thickness

2mm