-10%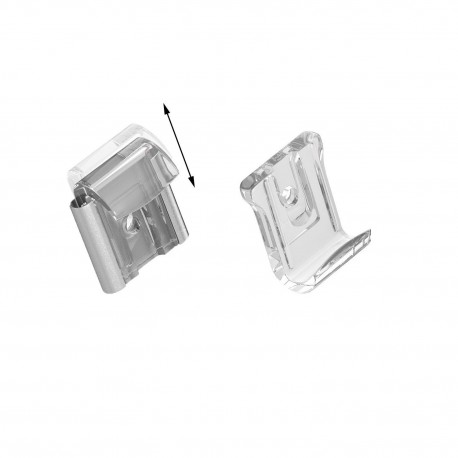 GeckoTeq wall bracket 30 x 30mm clamp system for mounting your flat panels to a maximum thickness of 8mm

The GeckoTeq screwable wall clamp system is a suspension system specially designed for flat panels such as Mirrors, Perspex, DiBond, Forex, Trespa, Triplex and (acrylic) plates. The most beautiful memories recorded on acrylic or dibond deserve a nice spot on the wall in your home or office.

The GeckoTeq Muurklem set, with a 6kg capacity, is easy to mount with the big screws and pegs and is a safe and almost invisible system by using the transparent wall brackets.

Please note - these brackets come with screws, but no plugs.