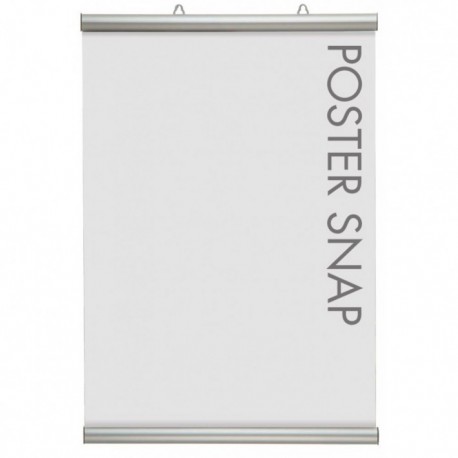 For the hanging up of posters, drawings, memo's and/or advertising material, there are various art-hanging systems available.

This is a self-clamping GeckoTeq system that can also be hung from a picture hanging rail with a ratchet hook and wire.

Note : The 100 & 120 cm versions have a slightly different profile. Please refer to the images.